purpose – mission – vison – values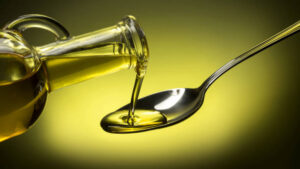 Value proposition: is our promise to our customers that we will deliver sustainability, food and feed safety, and fight extinction and abuse of animals. We want to pay back mother earth for her giving's, for a better future of our planet and the next generations.
The purpose of the company is to create organic extra virgin olive oil with Respect for nature and promote the idea of healthy living as a trend. To create public awareness and help the community of people who want to live healthy without harming mother earth. To support and promote Veganism as the only way of Healthy and Ethical living.
Mission: to produce organic top quality extra virgin olive oil quality, very nutritious and beneficial to our health, and to we create value for our brand.
Vision: equate our brand with an excellent virgin olive oil, and align and meet the needs of our customers in the years to come.
Values: to provide fresh, unique, organic, local production extravirgin olive oil.
Our vision is to become the largest entity of conscious people who support the purpose of saving and preserving the life of our oceans, and the wild life of the planet, and to create cultural changes through healthy products for life!
Let's give all life species a hand to survive!
Our values begin and end with the promise we made to spread the word of respect, dignity and compassion in Mother Nature and to all living creatures.